Whether team-based or individual, sports develop both the body and spirit while instilling a sense of responsibility, accountability and leadership in children and adults of all ages. Participation in sports can have a huge positive impact on a child, including improved academic achievement, higher self-esteem, and fewer behavioral problems.
Join us at one of our events throughout the year and help ACT raise awareness and promote healthy living for children through sports.
Home Run Derby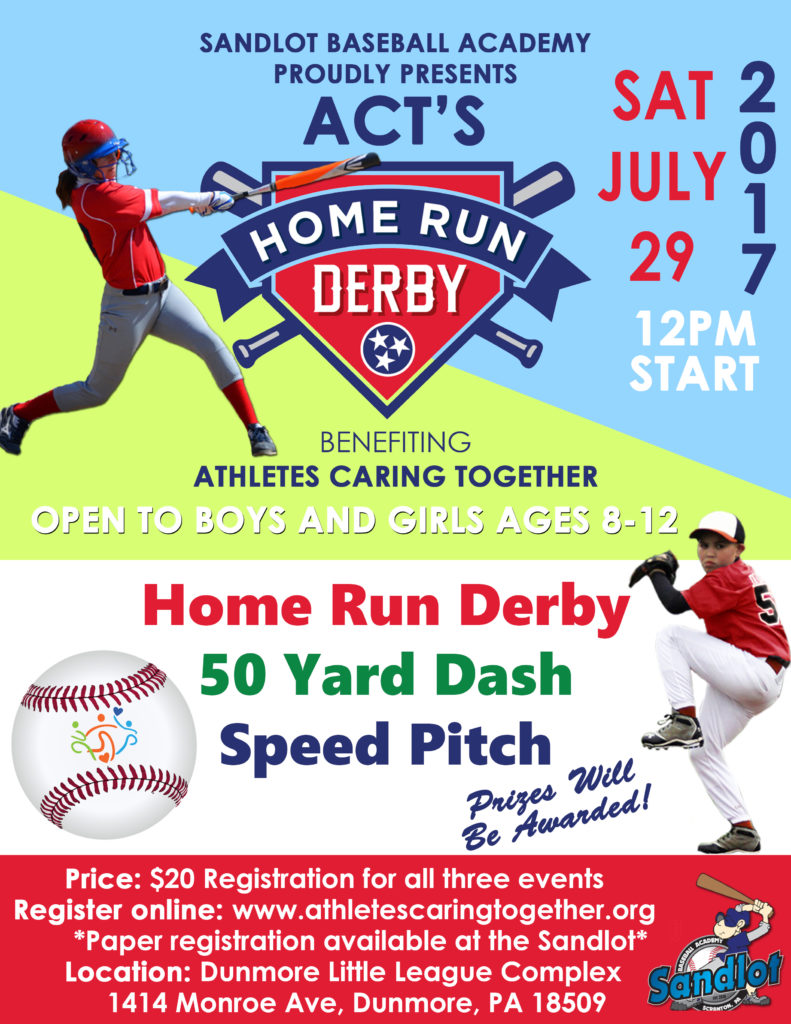 Join us for ACT's Home Run Derby presented by the Sandlot Baseball Academy. The event is being held on Saturday, July 29, 2017 at 12PM the Dunmore Little League Complex and is open to boys and girls ages 8-12.
Registration is $20 per person and includes the Home Run Derby, 50 Yard Dash, and Speed Pitch. We hope to see you there!
5k and Sports Expo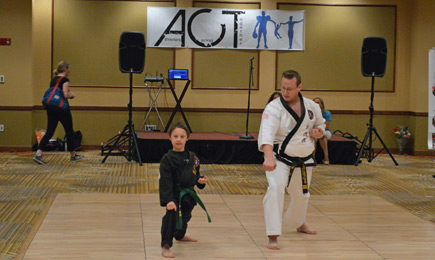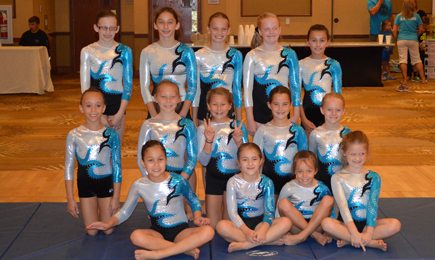 Join us every September for ACT's Annual Sports Expo and Vendor Fair. There, dozens of local sports teams, dance schools, karate academies and more come together to educate, inspire and encourage young people. Be awed by live performances and enjoy prizes, giveaways and lots more.
On the same day, lace up for our 5K and 1 Mile Fun Walk on the beautiful Lackawanna Valley Heritage Trail. See you there!
Sports Star Hoop Shoot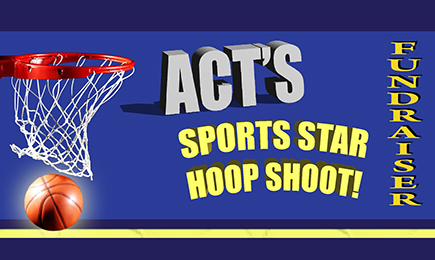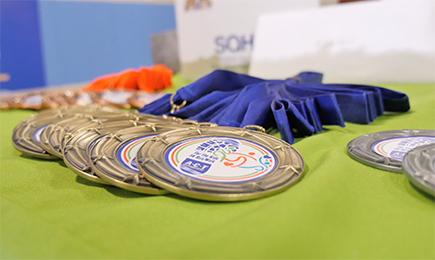 Join us in March for ACT's Sports Star Hoop Shoot. Held at the Dunmore Community Center, you can come out and try your hand at winning great prizes! 3 point and foul shot contests and more. Age ranges are 7-10, 11-15, 16-20 and 21+.