Work with athletes in your community and make a difference!
Athletes Caring Together is committed to enriching the lives of youth and adolescents through sports in our local community and one day, internationally. To do this ACT is focused on launching 2 pilot programs:
Sports Star Passport Program
The Sports Star Passport provides financial assistance to children in need who wish to participate in sports activities. The Sports Star Passport Program is an individual-based grant that families can apply for. Athletes may be awarded up to a $200 scholarship to cover the costs of registration, uniform or general activity tuition. Applicants will need a reference to accompany their application. This can be a caseworker, social worker, school counselor or administrator, religious figure (such as pastor, priest, or rabbi) or a community leader. References must fill out the qualified reference form and should be filed with the Sports Star Passport application to be considered for the scholarship.
Ready to apply? Click here now.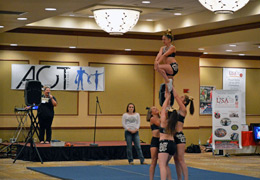 Jump Into Action Grant
Jump into Action Grant is a league and organization grant program in which we will award your organization the funds to enroll children in need to your league. In return, your organization will agree to volunteer at or host your own ACT community event. In addition, you will also be listed as one of our "Preferred Sports Providers" which can be seen here and our annual report.
Click here to apply for a Jump Into Action Grant.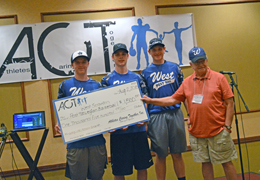 Preferred Sports Providers
Contact one of our preferred sports providers today to start your child on a path of overall well-being! Click here for a full list and contact information.